If you know someone who could use a cute surface for protecting their tables or counters, check this out: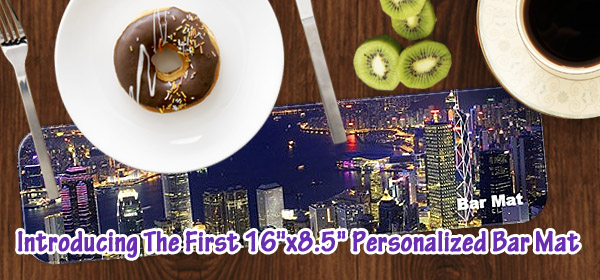 ArtsCow.com
is proud to offer the first Personalized Bar Mat! Personalized Bar Mat is finally available - Only at $5.99 with FREE SHIPPING!

Order your

Personalized Bar Mat (Medium Size: 16"x8.5")

with your favorite photos. It is 100% perfect for drinking and chilling with your friends!
http://www.artscow.com/diy/mat
Checkout Code :

BARMAT599
Expires on 04/15/2009

P.S: Checkout code is also applicable to

Personalized Bar Mat (Large Size: 32"x8.5") at $12.99 with Free Shipping!
.